Sharpening for the PUBLIC Day, Time, Cost, Map
Sharpening while you wait.
It doesn't take long!
No Appointment is needed!​​​
Cost & Items
that Richard Sharpens:
Please note:  prices are subject to Change!
Kitchen Knives
Serrated Knives
YES! Richard Serrated Bread & Steak Knives.
Blades
Cutlery
Pocket Knives
​.  .  .  .  .  .  .  .  .  .  .
Please Note: prices are subject to change!
Scissors
Lawn Mower Blades
Pruning Shears
​.  .  .  .  .  .  .  .  .  .  .
Anything Electric
Clipper Blades
Ceramic Knives
Saw Blades
Paper Cutter Blades
If Saturday is not convenient,
we offer a Drop-off, Pick-up Later service.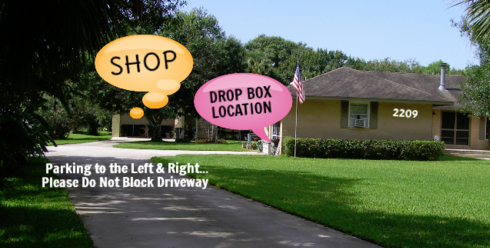 (1) AFTER HOURS DROP-OFF BOX - place items in one of the two Rubbermaid Boxes - see picture above for location "outside."
(2) For safety, please Wrap knives in newspaper-secure them...list the items you are leaving to have sharpened.
(3) Leave Your Name & Phone Number, so we can call
you when your items are ready for pickup.
Not familiar with Fort Pierce???
Please... View our map/directions below.
From US HWY 1...Use Edwards Road.
(it will be your safest and easiest route)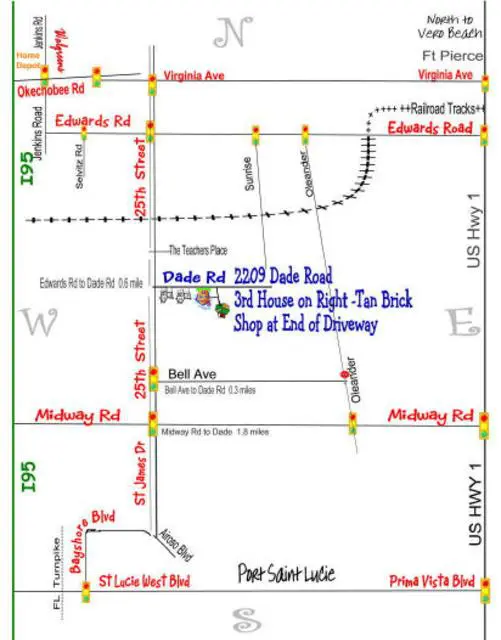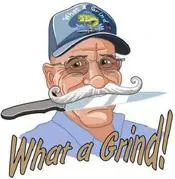 With 60+ years of experience in the grinding business,
Richard has serviced Commercial Kitchens throughout Vero Beach, Fort Pierce, Port Saint Lucie, and surrounding areas for the past 30+ years.
The Only Good Knife...is a Sharp Knife!
RESTAURANT, COMMERCIAL KITCHEN INFORMATION PAGE
Richard's Business is Sharp Knives...
Knife Exchange for Commercial Kitchens
Richard's Knife Service (Licensed & Insured) provides the same great service to small, large, and between Restaurants and Commercial Kitchens throughout Vero Beach, Port Saint Lucie, Stuart, and surrounding areas. That's Indian River, Saint Lucie, and Martin Counties, located on the East Coast of Florida, also known as the Treasure Coast.
What Sets Richard's Knife Service Apart From the Others?
Great Personalized Service that His Customers Know & Respect!
Richard Sharpens the Knives!
Richard is Local!
In emergencies. . . Richard is Here When You Need Him
How Does the Knife Exchange Work?
Richard supplies two sets of knives of your choice...we leave one set; the next week, we pick up the first set and replace it with the second set. You have the option of adding or changing the Knives as needed.
Use Richard's service for as long as you want. If you decide it's not for you...return the knives. It's as easy as that.
Richard's Knife Service is a Small Family Operated Business.
TRY THE SERVICE...THE FIRST WEEK IS FREE!
Call Us at (772) 468-1093
If there is no answer, please leave a message...someone will call you back ASAP.
​The Only Good Knife...is a Sharp Knife.